Need To Drive Your Message To A French-Speaking Audience?
If you plan to promote your business and brand to French-speaking audiences throughout Canada and Europe, Roxanne's vast experience of the Canadian and European markets, which spans over 25 years, make her the "Go-To" expert for Stellar French voice-overs. American and European companies have, for decades, relied on Roxanne's reputation and expertise to convey the right message and enhance their brand's signature sound to French-speaking audiences.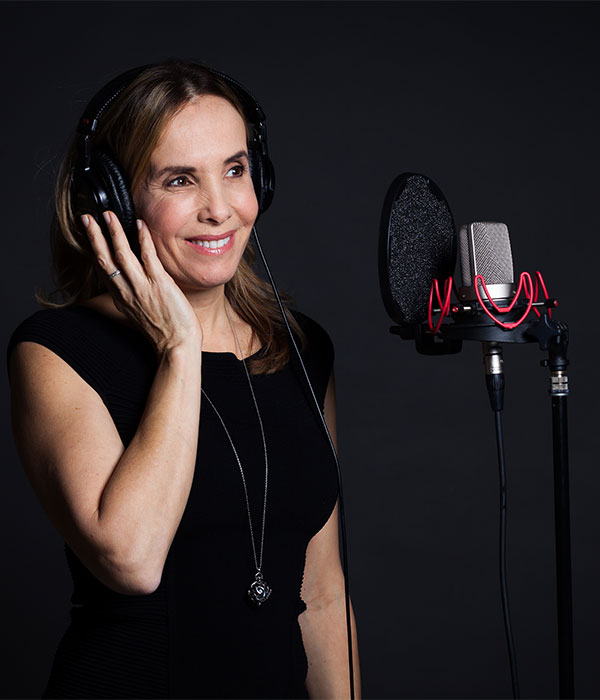 Voice-Over Specialties
Commercials (TV, Radio and web)
Explainer Videos / White Board Animation
eLearning
Corporate/Medical Narration
Navigation Systems (GPS)
Apps
Text-To-Speech Technology (TTS)
Character and Animation
Promo (Trailer, Network, Book)
Voice Messaging Systems / IVR
Synchronisation and Dubbing
Audio Books

5 Reasons Why Roxanne Delivers Stellar French Canadian Voice-Overs
Courteous, professional and hassle-free services;
Vast experience and knowledge of the French Canadian market;
The expertise and talent to match the perfect voice, style and attitude to your message;
Fast delivery within 24 hours available in multiple formats;
Voice-overs in French, Québécois, International French and English (slight accent);
Professional Recording Studio For Top Quality Voice-Overs
ISDN, Source-Connect, Phone patch, Skype, ZOOM
Neumann TLM 103 / Neumann U89 microphones
Adobe Audition CC / Pro Tools / Cubase / SPL Channel One / API 512 / RME FireFace / Lynx / Aardvark Digital audio Denmark (DAD) and Numerous UAD plugins.
Live sessions can be transmitted through:
ISDN
Source-Connect
Phone Patch
Skype