Looking for a professional bilingual emcee to host your corporate event?
Then look no further! Call on Roxanne Jean to host your event, and she'll bring all the force of her talents, charisma, experience and aplomb to bear to ensure your event is a truly memorable occasion. With more than 700 corporate events under her belt, Roxanne is the perfect person to raise the bar a notch from ho-hum to wow!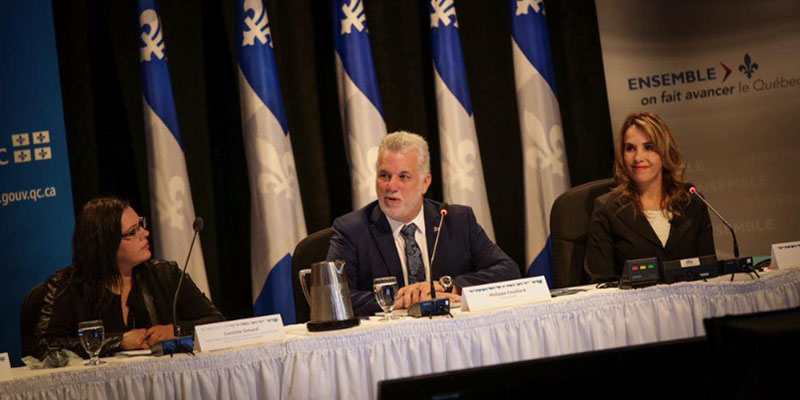 Host and moderator of the round table, in anticipation of the renewal of Québec's Youth Policy and in the presence of the Prime Minister of Québec, M. Philippe Couillard.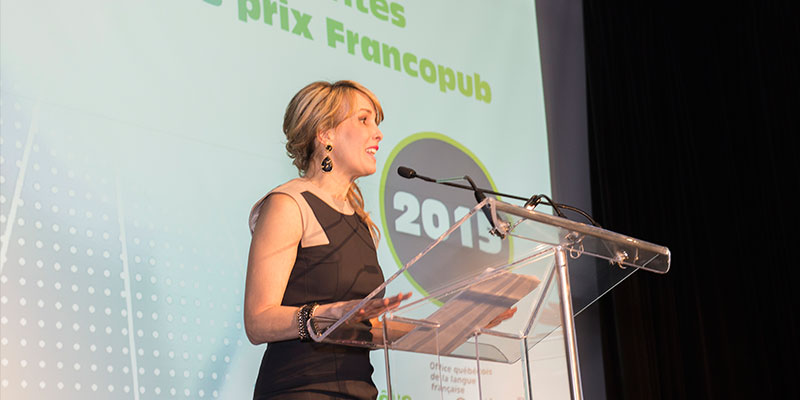 Host of the Office québécois de la langue française's Soirée des Mérites et des prix Francopub.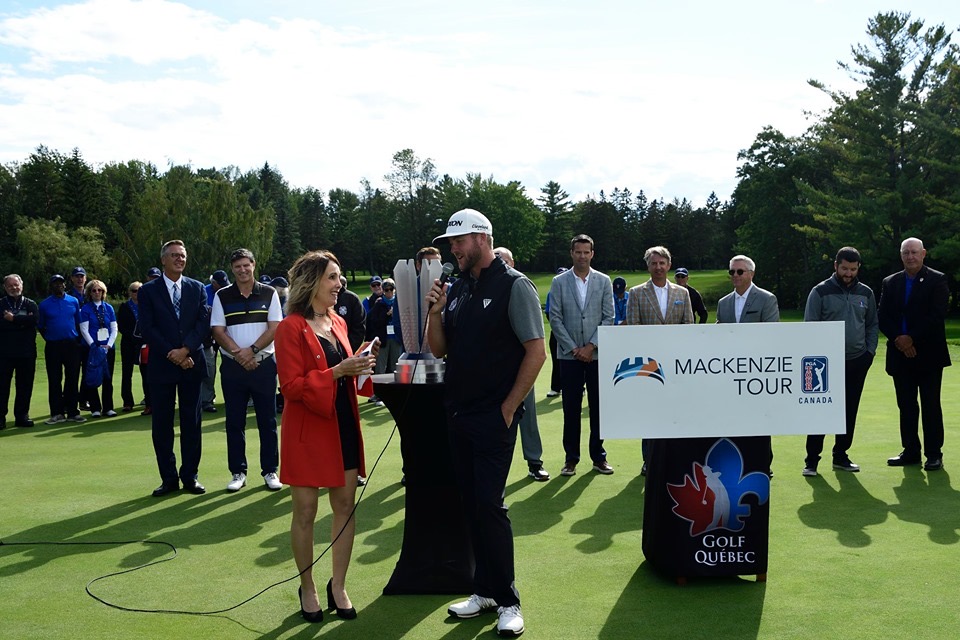 First-tee Announcer And Closing Ceremony Host for the PGA Canada Tour – Mackenzie Tour and the PGA Tour Canada – Canada Life
Host of the Hydro-Québec Science Fair.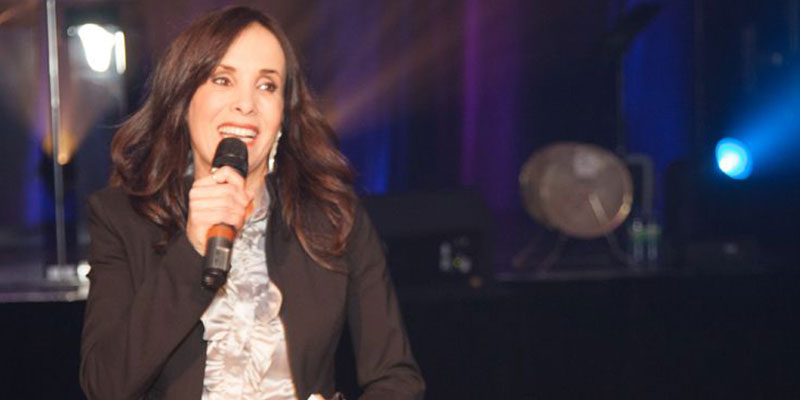 Speaker and moderator for the first part of the Cannexus conference for the Right Honourable Paul Martin, the 21st Prime Minister of Canada.
Hosting Specialties:
Galas
Official Government Events
Conventions and Seminars
Corporate events
Awards ceremonies
Product launches
Press conferences
Golf tournaments
700+ Corporate Events hosted throughout Canada
1,000+ Radio and TV Commercials
Roxanne is more than just a mere host or bilingual emcee. She'll not only add value to your event by creating a dynamic and upbeat mood, if required, she can improvise transitional segues between speakers or presentations to ensure your event flows well. Ever the consummate professional, she'll set the tone by sticking to the script when it's needed and injecting a healthy dose of humour or improvising when the situation call for it.
Based out of Montreal, Roxanne can travel anywhere in Canada or the world to emcee your event!
A Few Heart-Felt Client Testimonials
"You were a fabulous host! You really got us all fired up! Right from the first few minutes, your enthusiasm set the tone for the day when you addressed the 200 or so people in the room. You listened attentively to each person as they took their turn on stage and you knew just when to hand things over to them. I have no hesitation whatsoever in saying that if it weren't for you and your stage experience, our day would not have been as exciting, lively, joyful, positive and energetic… very motivating for our sales force. I truly am very, very satisfied! Once again, thanks a million times over!"
"She is vibrant, disciplined and possesses a determination that is unique… She is a master at staying on top of the unexpected."
"I wanted to thank you for the quality of the hosting services you provided yesterday. Your energy, good humour, availability and professionalism contributed greatly to the success of our conference. Thanks and I hope that we can collaborate with you in the future!"
"She has the audience in the palm of her hand!!! It is a real art!"
"The master of ceremonies was excellent… she was witty and is obviously very comfortable on stage. Her spontaneous banter was right on cue, appropriate and hit just the right note."
"It is her ability to quickly grasp the mood of the audience that makes her a first-rate host…Roxanne's
energy is contagious."
"She is a true professional. Roxanne is a lively and very talented communicator and actress."
"The quality of her work, her artistic vision and her ability to adhere to the schedule make her a talented host."